News:
Long Covid can be considered a disability under law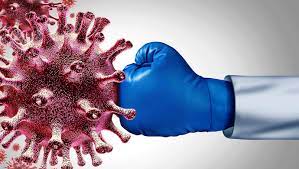 Many people with COVID-19 get better within weeks, some people continue to experience symptoms that can last months after first being infected, or may have new or recurring symptoms at a later time. This can happen to anyone who has had COVID19, even if the initial illness was mild. People with this condition are sometimes called long-haulers.
The U.S. Department of Health and Human Services announced the new long Covid guidance on the 31st anniversary of the Americans with Disabilities Act, This guidance explains that "long COVID," and its potentially debilitating effects, can be a disability under Titles II & III of the Americans with Disabilities Act. But long Covid is not always considered a disability under the new guidelines, individualized assessment is necessary to determine whether a person's long COVID condition or any of its symptoms limits their abilities.