News:
Pfizer becomes the first COVID-19 vaccine to be fully endorsed by the FDA.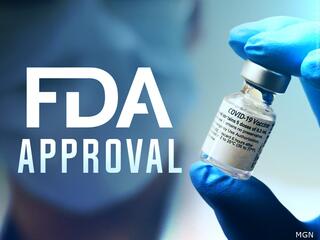 On August 23, 2021, the U.S. Food and Drug Administration fully approved the Pfizer Inc. COVID-19 vaccine for people over 16 years of age. The vaccine has been licensed for emergency use since December. However, the vaccine will remain available for children between the ages of 12 and 15 under Emergency Use Authorization (EUA). The complete approval of the Pfizer COVID-19 vaccine should be referred to as "Comirnaty". With this approval, Pfizer becomes the first COVID-19 vaccine to receive the full FDA endorsement.

The approval of this vaccine is a milestone as we continue to combat the COVID-19 pandemic and should trigger a greater number of immunization warrants from employers' organizations across the country" Said FDA Interim Commissioner Janet Woodcock.