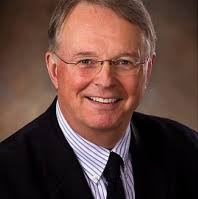 Bob Verchota
Bob Verchota, SPHR, is the President and owner of RPVerchota & Associates, a human resources and management practices consulting firm. He has over 30 years of human resources and operational leadership experience. His most recent corporate assignments include serving as VP Support Services, VP of Ancillary Services and Human Resources, and VP Human Resources. Focus areas include organization change and employee development, talent acquisition, risk management, compensation and benefits, labor and employee relations, performance improvement, and other operational issues.
Academic pursuits include an undergraduate degree in Business Administration, graduate degree in Healthcare Administration (MHA), and doctoral work in Organization Development EdD (abd). He has taught at the technical, baccalaureate, and masters levels in several colleges and universities.
Retaining Millennials in Todays Workforce
In this HR compliance webinar attendees will learn why Millennial and other employees stay or leave and learn practical techniques you can use to retain the best employees.
Industry: HR Compliance Duration: 60 Minutes Time: 12:00 PM PST | 03:00 PM EST
Exit Interview Toolkit - Starting And Enhancing Your Program
An employee hands in his resignation and walks out the door and with him walks out valuable skills, knowledge, and capabilities. You are sorry to see him leave and you don't want to lose any…
Industry: HR Compliance Duration: 60 Minutes Time: 10:00 AM PST | 01:00 PM EST